Fee-based Service vs. Commission based Service
Guerra Investment Advisors is a fee-only Registered Investment Advisory Firm; this means there is no commission charged for investment services, unlike with insurance agents, wire-house brokers and securities sales people. Our advisors sit on the same side of the table with the client without the threat that each investment decision carries a price tag. There is no advantage in selling something you do not need. With a fee only advisor, the client pays for investment guidance, not commissions generated by the buying and selling of investments.
GIA provides investment services to foundations, endowments, corporate clientele and high net worth investors.  Additionally, Guerra Investment Advisors has a formal focus on the management of corporate and municipal retirement plans.
Company History
Experience You Can Trust
The Guerra investment team brings more than 40 years combined experience and investment knowledge. We have worked with foundations, endowments, corporations and a variety of individual investors. Our multigenerational approach ensures our viewpoints are as relevant today and tomorrow as they have been for the past few decades.
Family Owned and Community Focused
We are family owned and operated. We pride ourselves on a high level of community involvement. All members of our firm are highly involved as board members of a variety of non-profit, community organizations and corporate boards.
Our Team
Ruben Guerra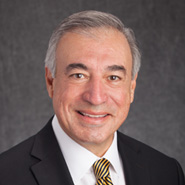 As one of the early Registered Investment Advisors in El Paso, Ruben Guerra quickly realized the advantage of the client being on the same side of the table as the advisor. This influenced him to establish GIA in 1995 with the goal of delivering outstanding, personalized investment services to his clients. He began his investment career in 1987 with E. F. Hutton and later managed a branch office for Paine Webber before becoming President and CEO of his own firm.
Guerra has served on the Board of Directors for several organizations such as El Paso Water Utility Public Service, Sierra Providence Health Network, El Paso International Airport, El Paso Regional Economic Development Corporation (REDCO), Kids Excel, Capital Bank and Leadership El Paso.

Susan Guerra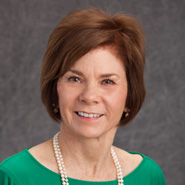 As Vice President and COO, Susan started her investment career in 2003 as a Registered Investment Advisor focused on compliance issues. She is active in the El Paso community through volunteer work and serving as a board member in organizations like Leadership El Paso, Center Against Family Violence, Greater El Paso Chamber of Commerce and YWCA. Her high involvement in community service earned her recognition as a 2013 Woman of Impact. Susan is married to Ruben Guerra and is the proud mother of triplets-Michael, Katie and Stephanie.
Michael Guerra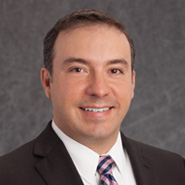 Michael began his career with GIA in 2008. He focuses on developing investment relationships with private and non-profit clients, as well as developing retirement plan clientele.  He previously served as the chief lobbyist and Vice President for Government Relations for the Greater El Paso Chamber of Commerce.
Denise Jendrzejczyk Vega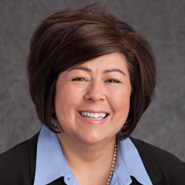 Denise oversees day-to-day client servicing and administration. She is responsible for assisting the advisory team with various aspects of the planning process. She facilitates the implementation of all new accounts, generating portfolio documents and agreements and cashiering of all client deposit and withdrawal requests. Her focus is on building client relationships and providing outstanding client service. Denise has been with Guerra Investment Advisors since March 1999.